In 1987, Americans began enjoying the benefit of disposable contact lenses. A Johnson & Johnson company called Vistakon, Inc. introduced Acuvue disposable soft contact lenses. For the first time, Americans could enjoy comfortable contact lenses. Over the years, more people with eyeglasses made the switch to contact lenses. Today, according to the CDC, 45 million Americans wear contact lenses. However, contact lenses impact the environment and the wallet. Let's take a look at the cost and environmental implications of contact lenses.
How much do contact lenses cost?
The cost of contact lenses depends on your brand, type, and insurance converge. Most people will pay between $17 and $45 for a one-month supply of disposable contact lenses. There are 90-day contact lens supplies available, costing between $50 and $120.
The most affordable contact lenses are:
DAILIES AquaComfort Plus: A thirty-day supply cost $17, about $205 annually.
Proclear ONEday: $50 for a ninety-day supply, about $200 annually.
Softens Daily Disposable Toric for Astigmatism: $25 for a thirty-day supply, $300 annually.
1-Day Acuvue Moist: $32 for a thirty-day supply, $300 annually.
The most expensive contact lenses are:
1-Day Acuvue Moist for Astigmatism: $32 for a thirty-day supply, $384 annually.
Clariti 1-Day Multifocal: $100 for a ninety-day supply, $480 annually.
Extreme H2O Daily: $40 for a thirty-day supply, $480 annually.
Biotrue ONEday for Presbyopia: $122 for a ninety-day supply, $488 annually.
1-Day Acuvue Moist Multifocal: $45 for a thirty-day supply, $540 annually.
According to Women In Optometry, the majority of Americans (63%) do not have vision insurance. With the added cost of an eye appointment, those without vision insurance could potentially pay as much as $700 to $1,000 for their eye care on their own.
How Do Contact Lenses Impact the Environment?
Most people do not know that their contact lenses are recyclable. In fact, according to myvision.org, 93% of Americans simply discard their contact lenses in the trash. That amounts to about ten metric tons of extra plastic waste annually. Most people do not recycle their contact lenses because they simply do not know about recycling programs.
Contact lenses do not break down like typical plastic. Since lenses are not biodegradable, they break down into microplastics. While very little research has been done on the impact of microplastics, a study from the United Nations Environment Program estimates that one-third of all plastic waste ends up in the soil or freshwater supplies.
Some of the environmental impacts of contact lenses include:
Microplastics entering the environment through sewage, acting as a vector for disease.
In soil, microplastics can impact species like the earthworm, leading to decreased fertilization and health of plants.
While microplastics have a low impact on human health, they can harm the gastrointestinal tracts of animals that ingest them in the environment.
Since contact lenses are not biodegradable, they take a long time to break down. The lenses themselves can take anywhere from a few decades to hundreds of years to break into microplastic waste.
Is there another option other than contact lenses?
Contact lenses not only impact the environment, but wearers also incur a cost whenever they need a new supply. Depending on your vision, affordable vision is a one-time investment starting at just about $495 per eye, if you get LASIK or PRK.
Laser vision correction also has several different benefits:
Not having to worry about the hassle each day when replacing your contact lenses or getting the next month's supply.
Avoiding some of the rare health implications of contact lenses altogether, such as dry eyes and red eyes.
Seeing perfectly without the aid of contact lenses and glasses for the rest of your life.
Depending on how much you are paying for contact lenses, you could recoup the cost of laser vision correction within eighteen months. Also, laser vision correction will help reduce the amount of plastic waste that gets put into the environment.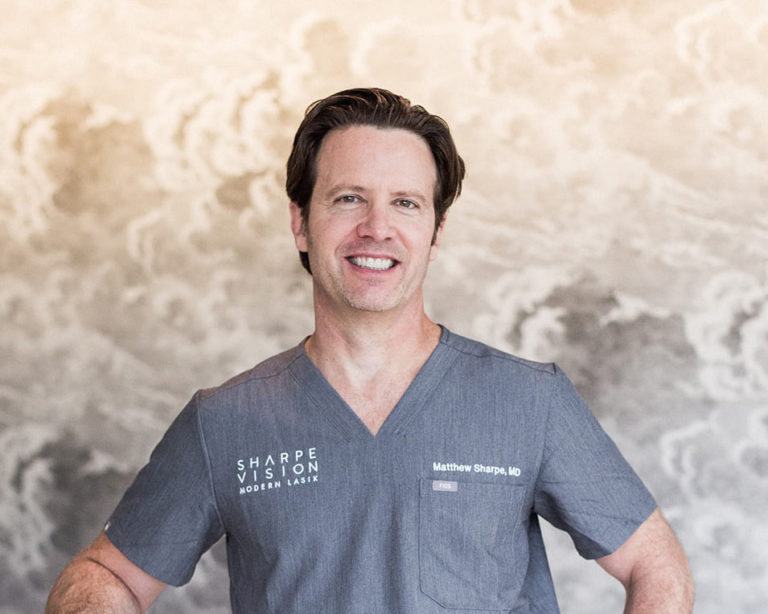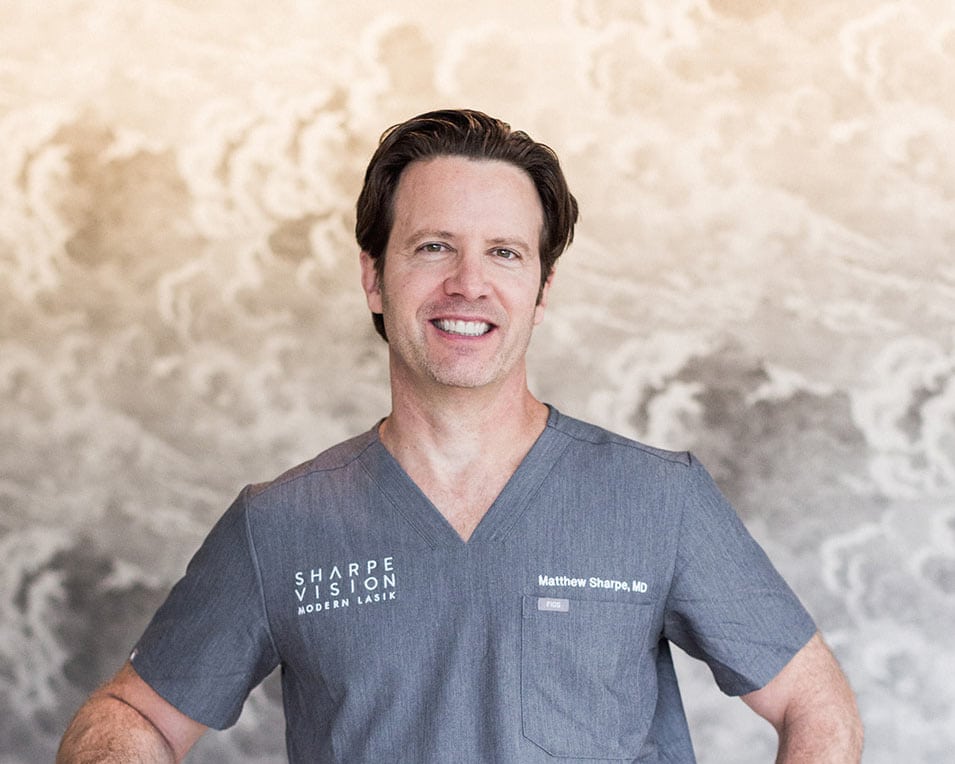 Dr. Matthew R. Sharpe
Dr. Matthew Sharpe is an Ophthalmologist specializing in refractive surgery and the owner SharpeVision MODERN LASIK, with offices in Seattle, Austin, and Chicago. Dr. Sharpe is a world traveler, pianist, marathon runner, motorcyclist, and fluent French speaker. He enjoys every second of life, but finds he is happiest at home watching Netflix or cheering on The Ohio State Buckeyes with his wife, three children, and two dogs.