The Safety Benefits of Laser Vision Correction
In 2015, Reddit cofounder Steve Huffman said he got LASIK to increase his odds of survival in the case of a natural or man-made disaster that sends the world into the apocalypse. I don't think that's going to happen anytime soon, but if supply chain disruption impedes access to contact lenses, solutions or even glasses, it will make LASIK for doomsday prepping seem like not a bad idea.
With the fear of Coronavirus rising, now may be the best time to go ahead and get your eyes fixed with laser vision correction at SharpeVision. The
CDC recommends
not touching your face to prevent the spread of COVID-19. Those who wear contacts must touch their eyes to insert and remove their contacts. With vision correction surgery, this is no longer needed.
Real-Life Examples: Other Reasons Get LASIK
A few years ago a young mom told me she felt safer after LASIK. I was perplexed until she explained that she now could immediately go to her children if one cried out at night, or there was a fire.
We've treated people who want to go into a branch of the military, firefighters, and police who could be at dire risk of injury or death if they were to lose their corrective lenses while working. LASIK has helped them more safely perform their duties
Former Seattle Sounders player Lamar Neagle first informed me that soccer rules say that if he had to leave the game due to a lost a contact lens on the pitch, he couldn't go back in. LASIK has helped him play better for many years.
A patient who had all her contact lenses in her lost luggage, had to wear glasses while on her beach vacation. This was her "final straw" to get LASIK.
Another young patient aspired to be an MMA fighter and had PRK to allow him to train and compete without fear of his contacts coming out during a match.
Dr. Matthew Sharpe MD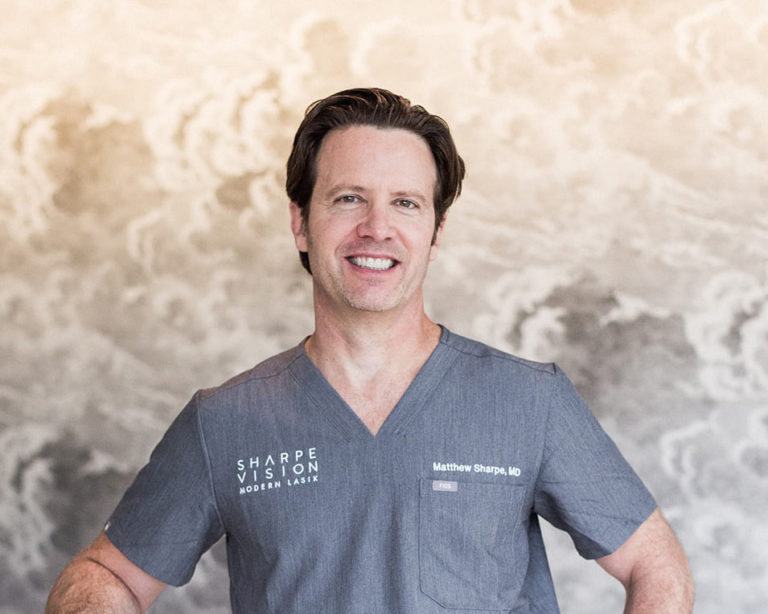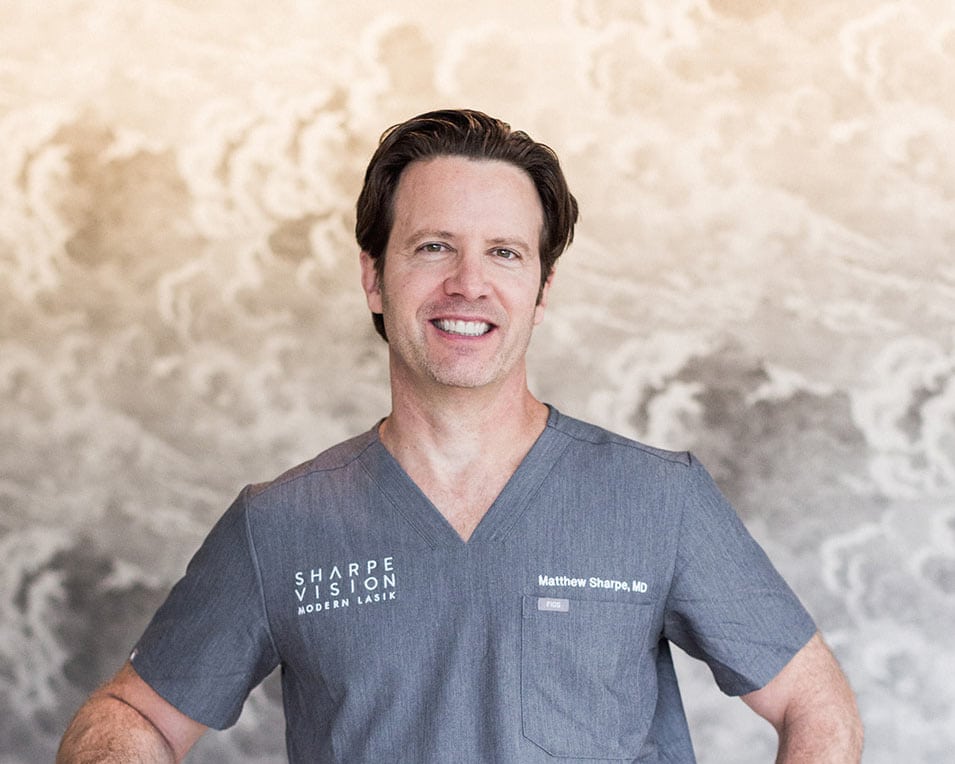 Dr. Matthew R. Sharpe
Dr. Matthew Sharpe is an Ophthalmologist specializing in refractive surgery and the owner SharpeVision MODERN LASIK, with offices in Seattle, Austin, and Chicago. Dr. Sharpe is a world traveler, pianist, marathon runner, motorcyclist, and fluent French speaker. He enjoys every second of life, but finds he is happiest at home watching Netflix or cheering on The Ohio State Buckeyes with his wife, three children, and two dogs.