EVO Visian® Implantable Collamer® Lens has received FDA approval and is now available to treat moderate to high nearsightedness with and without astigmatism! Staar Surgical Company just announced the U.S. Food and Drug Administration (FDA) granted approval of the EVO/EVO+ Visian® Implantable Collamer® Lens (EVO) for the correction of nearsightedness with or without astigmatism.
How Does the EVO ICL Work?
Myopia (nearsightedness) affects the ability to see things clearly from a distance. Over 100 million U.S. adults ages 21 to 45 who have moderate to high nearsightedness with or without astigmatism are potential candidates for the EVO implantable contact lens. The lens is implanted in your eye in a painless 10 minute procedure. The EVO ICL is the latest evolution in Staar lens technology. ICL surgery is a safe painless alternative to LASIK and PRK, and allows treatment of moderate to high nearsightedness that may be out of the range of laser vision correction. The long-awaited FDA approval of the EVO lens is exciting for patients and surgeons alike. Basically, the EVO lens adds invisible holes in the lens itself, which allows the fluid in our eyes to flow naturally through our eyes after the procedure. The previous version of the Visian ICL lens required a tiny hole in the iris to be performed with a laser. This approval significantly improves the patient experience with regards to both comfort and time.
"I had very thick glasses (-8!) and had Lasik done many years ago. If I were having the procedure done in 2022 I would elect to have the EVO lens. In fact, I plan to implant it in my son as soon as it is available, which should be in mid-April 2022." -Dr. Sharpe.

Update: Dr. Sharpe has successfully used the EVO lens in his son, Max, who is now seeing 2015!
About STAAR Surgical
STAAR surgical has been creating innovative ophthalmic surgery products for over 30 years. These lenses are intended to provide visual freedom for patients, lessening or eliminating the reliance on glasses or contact lenses. All of these lenses are foldable, which permits the surgeon to insert them through a small incision. STAAR's lens used in refractive surgery is called an Implantable Collamer® Lens or "ICL," which includes the EVO Visian ICL™ product line. More than 1,000,000 Visian® ICLs have been implanted to date and STAAR markets these lenses in over 75 countries. To learn more about the ICL go to: www.discovericl.com. Headquartered in Lake Forest, CA, the company operates manufacturing and packaging facilities in Aliso Viejo, CA, Monrovia, CA and Nidau, Switzerland. For more information, please visit the Company's website at www.staar.com.
Important Safety Information for EVO ICL
The EVO Visian ICL lens is intended to correct/reduce nearsightedness between -3.0 D up to -20.0 D and treat astigmatism from 1.0 D to 4.0 D. If you have nearsightedness within these ranges, EVO Visian ICL surgery may improve your distance vision without eyeglasses or contact lenses. Because the EVO Visian ICL corrects for distance vision, it does not eliminate the need for reading glasses, you may require them at some point, even if you have never worn them before. Since implantation of the EVO Visian ICL is a surgical procedure, before considering EVO Visian ICL surgery you should have a complete eye examination and talk with your eye care professional about EVO Visian ICL surgery, especially the potential benefits, risks, and complications. You should discuss the time needed for healing after surgery. Complications, although rare, may include need for additional surgical procedures, inflammation, loss of cells from the back surface of the cornea, increase in eye pressure, and cataracts. You should NOT have EVO Visian ICL surgery if your doctor determines that 1) the shape of your eye is not appropriate, 2) you do not meet the minimum endothelial cell density for your age at the time of implantation, 3) you have moderate to severe glaucoma, 4) your vision is not stable; or 5) if you are pregnant or nursing.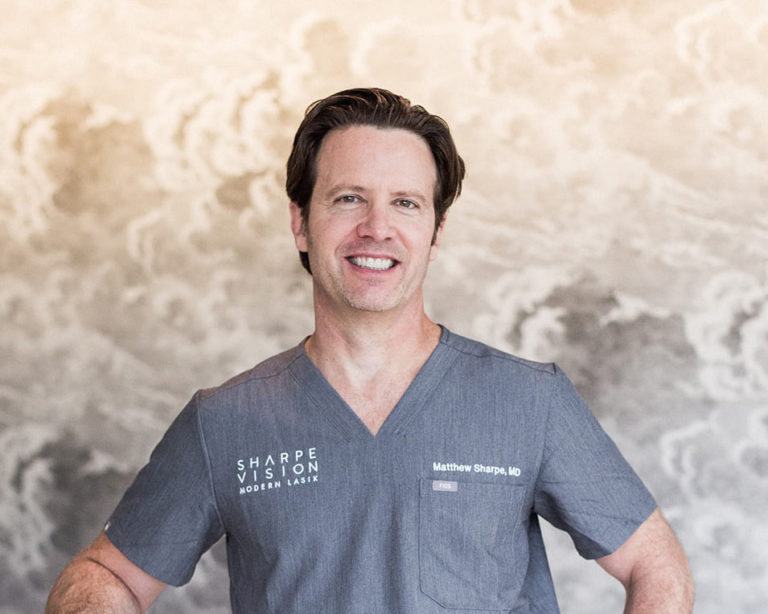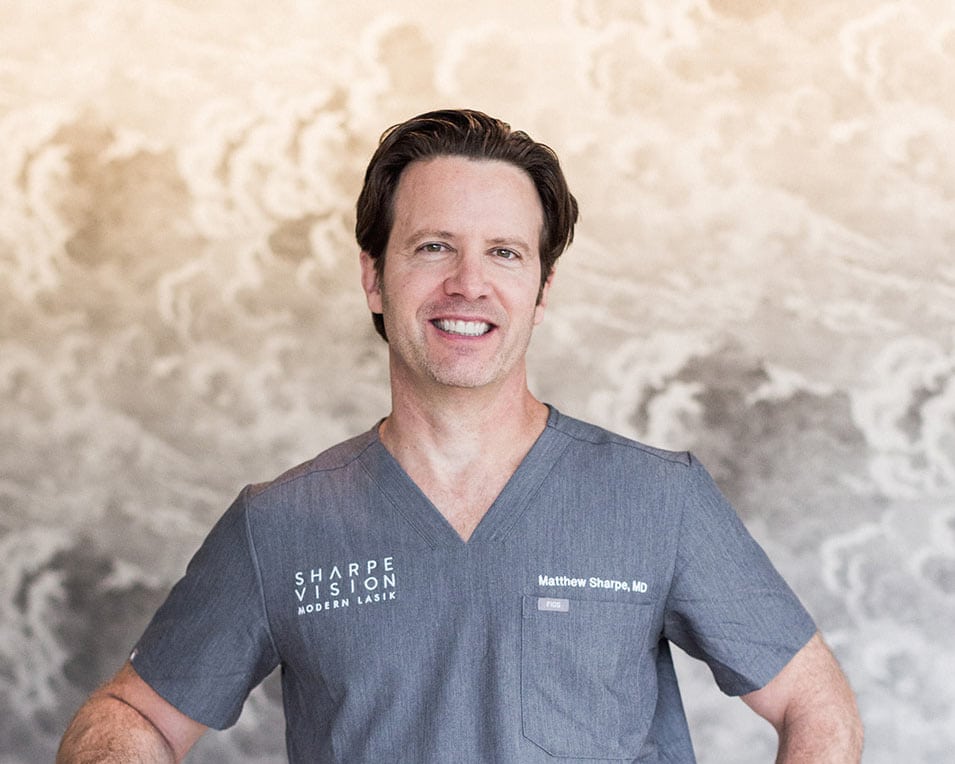 Dr. Matthew R. Sharpe
Dr. Matthew Sharpe is an Ophthalmologist specializing in refractive surgery and the owner SharpeVision MODERN LASIK & LENS, with offices in Seattle, Austin, and Chicago. Dr. Sharpe is a world traveler, pianist, marathon runner, motorcyclist, and fluent French speaker. He enjoys every second of life, but finds he is happiest at home cheering on The Ohio State Buckeyes with his wife, three children, and four dogs.