All of our locations are open and seeing patients in-office for consultations and surgery while following the Covid-19 protocol below to ensure the safety of our patients and staff.
SharpeVision "Safe Offices" protocol:
We will have hand sanitizer readily available on the front desk, bathrooms, and exam rooms
We request that each patient wear a mask in our office. We have sterilized masks at the entrance that we will provide if you don't already have one
We ask all patients with symptoms of or known exposure to Covid-19 within 14 days of your appointment to please reschedule
We perform complete sterilization of all touched surfaces between each patient in the exam room
Our team will each be wearing masks and using gloves.
We have and will continue to always practice and train in sterile and clean techniques as prescribed by the Association of periOperative Registered Nurses (AORN) and are guided by their roadmap for elective procedures https://www.aorn.org/guidelines/aorn-support/roadmap-for-resuming-elective-surgery-after-covid-19
Heating, ventilation and air conditioning (HVAC) systems have new filters, and are HEPA (High-efficiency particulate absorption) and have multiple zones in each office.
The laser room has its own separate HVAC system and filtration system.
Please call or email us to schedule your appointment or book online:
Chicago Modern LASIK: 312-701-2020
Austin Modern LASIK & Cataract: 512-596-2020
Seattle/Bellevue Modern LASIK: 425-451-2020
Seattle/Bellevue Modern Cataract: 425-450-6990
Email us: contact@sharpe-vision.com
For EMERGENCIES only: sudden onset of a red or painful eye, purulent discharge, sudden loss or change of vision, text your surgeon.
Dr. Sharpe in Seattle: 206-495-2010
Dr. Leavitt in Seattle: 425-785-1830
Dr. Lancaster in Austin and Chicago: 254-288-8491
We are tremendously proud of what we do at SharpeVision, and never more so, as we have witnessed the risk of contact lens use during this outbreak. This will likely not be the last time we see such a pandemic, and that fact redoubles our passion to our purpose: to bring clear vision to all-without contacts and glasses. We look forward to seeing you soon.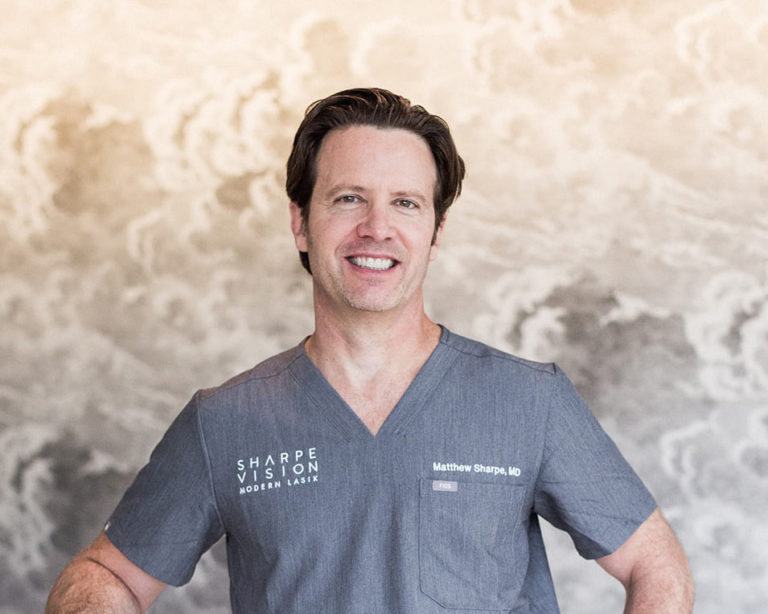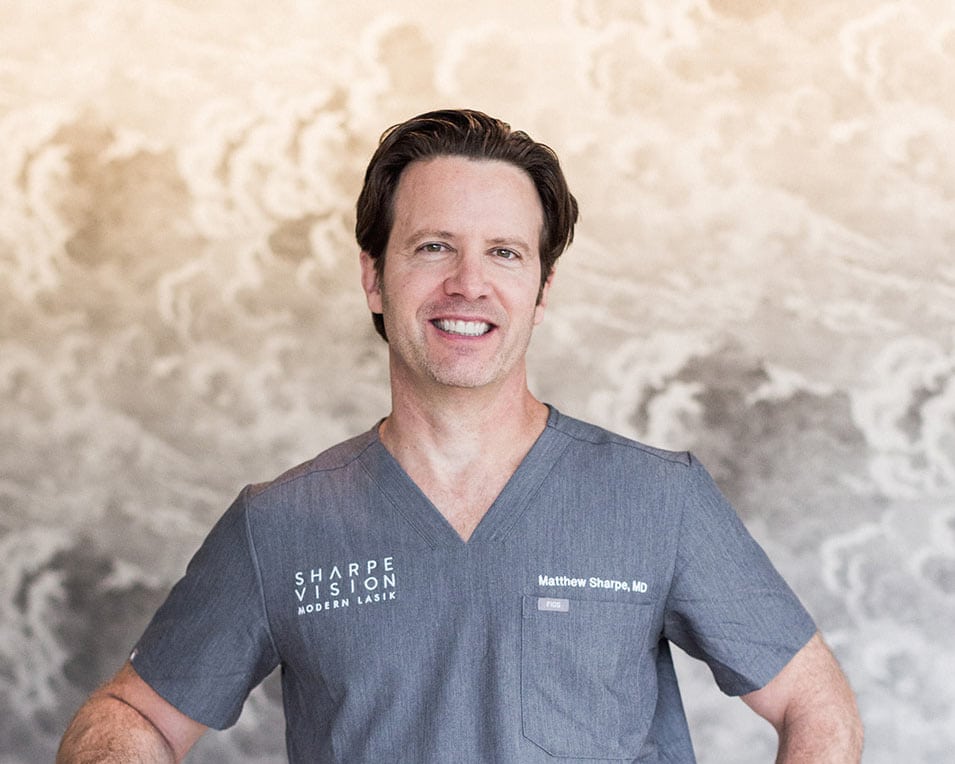 Dr. Matthew R. Sharpe
Dr. Matthew Sharpe is an Ophthalmologist specializing in refractive surgery and the owner SharpeVision MODERN LASIK, with offices in Seattle, Austin, and Chicago. Dr. Sharpe is a world traveler, pianist, marathon runner, motorcyclist, and fluent French speaker. He enjoys every second of life, but finds he is happiest at home watching Netflix or cheering on The Ohio State Buckeyes with his wife, three children, and two dogs.